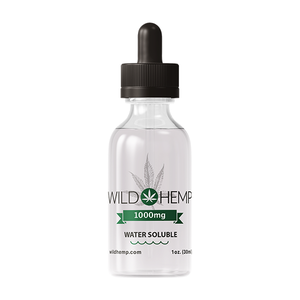 PRODUCT DETAILS
Wild Hemp's Water Soluble Tincture takes advantage of the naturally occurring variety of cannabinoids found in our hemp. This broad spectrum works together with the CBD to enhance the effectiveness of the tincture.
Please allow 1 business day processing time for orders placed after 10am CST.
Manufactured right here in Dallas, Texas by our team of experts with over 10 years of product knowledge. All to craft you a unique and pure experience.
Intended Use: Use one full dropper under the tongue. Wait 30 seconds while CBD remains under the tongue, then swallow. It is also great when added to beverages. Highly effective when vaped.
Country of Origin: USA Grown Hemp
Transparency: We use 3rd party lab tests on every single batch that we create to make sure transparency is our number one goal. We want to bring you a simple and clean product providing "reliable relief."
INGREDIENTS
Ingredients: Nano-emulsified water-soluble CBD, vegetable glycerin, food-grade polysorbate
Less than 0.3% THC
LAB RESULTS
Share this product